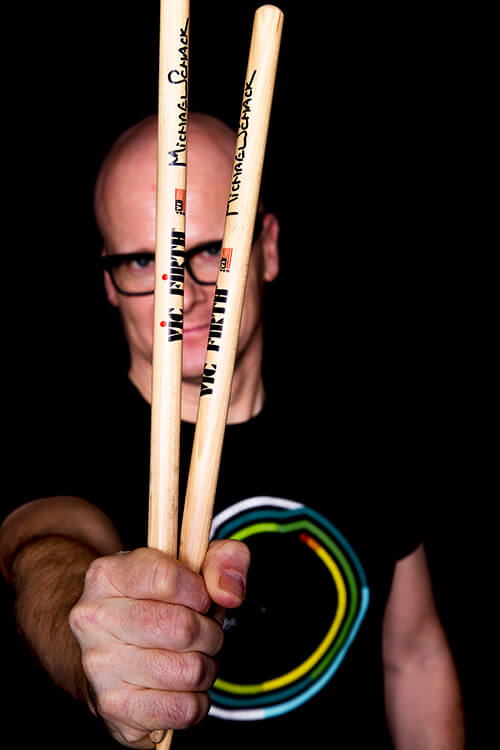 Michael Schack is one of the world's most well known (E-)drummers. He's continuously performing solo on music festival stages, in clubs and concert venues. You might also know him from his energetic performances with Netsky (Live). The buzz about his unique, self produced and in demand solo #djdrummer show is going strong: while triggering multi-tempo and entertaining mashup mixes, Michael brings an electronic music performance to a whole different, spectacularly entertaining level with all things drumming 100% live.
Michael Schack is yearly chosen into multiple music magazine top 10 popularity polls and has won several awards, including "E-drummer Of The Year" 3 consecutive times. He's a certified artist on Facebook, Twitter, Instagram and Spotify
As a consultant to Roland's Digital Percussion development team and contributing V-Drums sound designer, Michael Schack has been very actively involved in the development of Roland's V-Drums instrument releases since 2004. Apart from being a Roland artist, he's also been a very loyal international Tama and Meinl artist for many years. As a drumming educator, he's affiliated to Drumeo.com.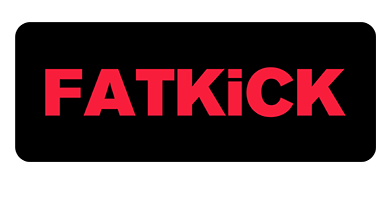 "From when I was a very young drummer and all things music fanatic, the sight of a bass drum sound moving a woofer speaker out of its speaker cabinet made me smile. In today's music, the kick drum is still the main sound which makes people move on the one to the four. It even has become an artist's signature sound.
It's tuned in the key of the song or the remix, triggering sub woofer speakers to come alive and keeping neighbours wide awake. It's commonly assigned to that very first channel on a mixing board and that one ultimate fat kick sound is still a drummers', producers and sound engineers' wet dream. Since my very first studio recording session at age 14, I've always been going for that "Fat Kick" playing feel.
Today, through my new FATKick record label, I would like you to discover my music, dance or move your head with me in your car, on a flight, on your bike, while doing fitness, while having a low carb breakfast or a fat juicy burger dinner. Welcome to my world of FATKick music."